Top 10 Places in India You Can Visit On A Student Budget.
Being a student is one of the best parts of one's life. As a high school student, you might not have been tripped alone with your friends. But, now as you are in college with a hell lot of friends around you to accompany you around. It is always a fine idea to have a trip with them. Top 10 Places in India You Can Visit On A Student Budget. 
Your college life is the best time to travel to you. You are young, energetic, and full of aspirations to discover new worlds. Before you would have to request your parents to get permission for an outing but now the time has changed and got permission from your parents is not that difficult. You even don't have a boss to cancel your leave application! In case you are employed*!  
The coursework is not so much nowadays so if you are able to sort out the monetary issues, you are free to travel. The road is open to you.  College is the time when you are neither a kid nor an adult. Traveling around the country, seeing new things, meeting new people can help you shape yourself as a person.
Here are the Top 10 Places in India You Can Visit On A Student Budget. So get ready, pack up your bags, and set out for. 
1.   Manali.
When it comes to a college trip or a student trip, the name Manali always comes to mind first. Manali has earned itself a reputation as a beautiful scenic hill station that is affordable to you in most cases. The fun you have in a hill station is always different from what you have experienced anywhere else. 
Every friend circle plans to have a trip to Manali at least once during their college days.  If your college is around Delhi or Chandigarh or in any parts of northern India, Manali would be the first place you should head for. 
It is easily accessible by road, not far from Delhi or Chandigarh. It offers you a view of the picturesque mountains and has a lot of fun to offer. You can go paragliding, ski jumping, or even visit the greater Himalayan national park and you just would not want to end your trip.
2. Alleppey.
Alleppey, better known by its nickname," Venice of the east." Is a city in the southernmost state of India, Kerala. It is best known for the houseboat cruises along the backwaters of Kerala. 
 One of the best places where you can feel the beauty of Kerala, which literally means God's own country. 
Famous for the verdant countryside, the lagoons, and the waterways. It is the best place to cruise lazily around in the houseboats and savor the local delicious coconut-laced seafood. 
If you want to have a houseboat ride, there is a lot to choose from. From the budget-friendly ones to the luxury ones. You can choose one as per your budget. Also, you can get a good massage if you wish, as you are in Kerala! 
For around a group of ten people, it should cost you around 2000 rupees per head for two days & two-night stay if you opt for the budget-friendly options. 
3. Goa.
When it comes to a trip with your friends, it is hardly possible that you leave behind Goa. As a party trip, Goa is the best place you can opt for. Goa is simply the best destination to visit in your college days! Ever since you have heard about that place as a kid, it has to be on your travel list.
Goa is a traveler's delight, either young or old. After you have had your fill of partying till the wee hours and shopping in the flea markets. Gorge on the local delicacies, especially the seafood served at the beach shacks, it is a real delicacy to try. Get indulged in some water sports if you feel like it. 
There is always something amazing with Goa. Goa gives you a chance of meeting and interacting with people from different nationalities. Also, there are plenty of pubs to chill out.
The town offers really cheap accommodation starting from as cheap as 500 rupees. The food is cheap and rented bikes cost as much as 250 rupees per day. You can get a good seafood meal for around 150 rupees. Pretty cheap, isn't it? It is In No.3 in the list of top 10 Places in India.
4.  Darjeeling. 
Darjeeling is one of the favorite traveling destinations for a lot of people. Because Darjeeling is for everyone as it is popularly known. Chugging up to Darjeeling from New Jalpaiguri or Siliguri is a pleasant experience, mostly from the New Jalpaiguri. 
What makes this trip better is that it is one of the best budget trips in India. Once you are up in the hills, just take in the pleasant air, rise early and gaze at the sunrise at Tiger hills sipping a cup of the famous Darjeeling tea. 
Get ready to be mesmerized by the magnificent Kanchenjunga. Darjeeling offers you a host of options for food and accommodations. You can find a hotel for around 500 rupees a night to the luxurious ones as per your choice.
Food is good and cheap as well ( to be frank, it is much cheaper than any other tourist destination). It is the 4th in a row of top 10 Places In India. You can easily plan a trip with your friends and have a great time without having much to worry about your wallet. 
5.  Meghalaya.
Meghalaya is more often referred to as the abode of clouds. Meghalaya is a state in the northeastern parts of India, which is unbelievably beautiful in natural beauty, probably many of you even doesn't know about it. 
The world-famous "living root's bridge" as well Mawsynram, the wettest place in the world is in Meghalaya. It is also one of the cleanliest states in India. 
You can reach Meghalaya through Guwahati. It is linked by roads and air. You can take a bus from ISBT Guwahati to Shillong.  
This place is in the 5th position of the top 10 Places In India surely will deliver to you much more than you would ever expect. The calmness and simplicity of the place make you feel like you are in heaven. The entire state is an epitome of cleanliness. Waterfall hopping, waterfall rafting and cave exploring are there to keep you busy throughout. Locals are very friendly, you can take a homestay or take lodges which are fairly cheap, costing around 300- 400 rupees a night. The food is as cheap as you can imagine, around 100 rupees for two persons.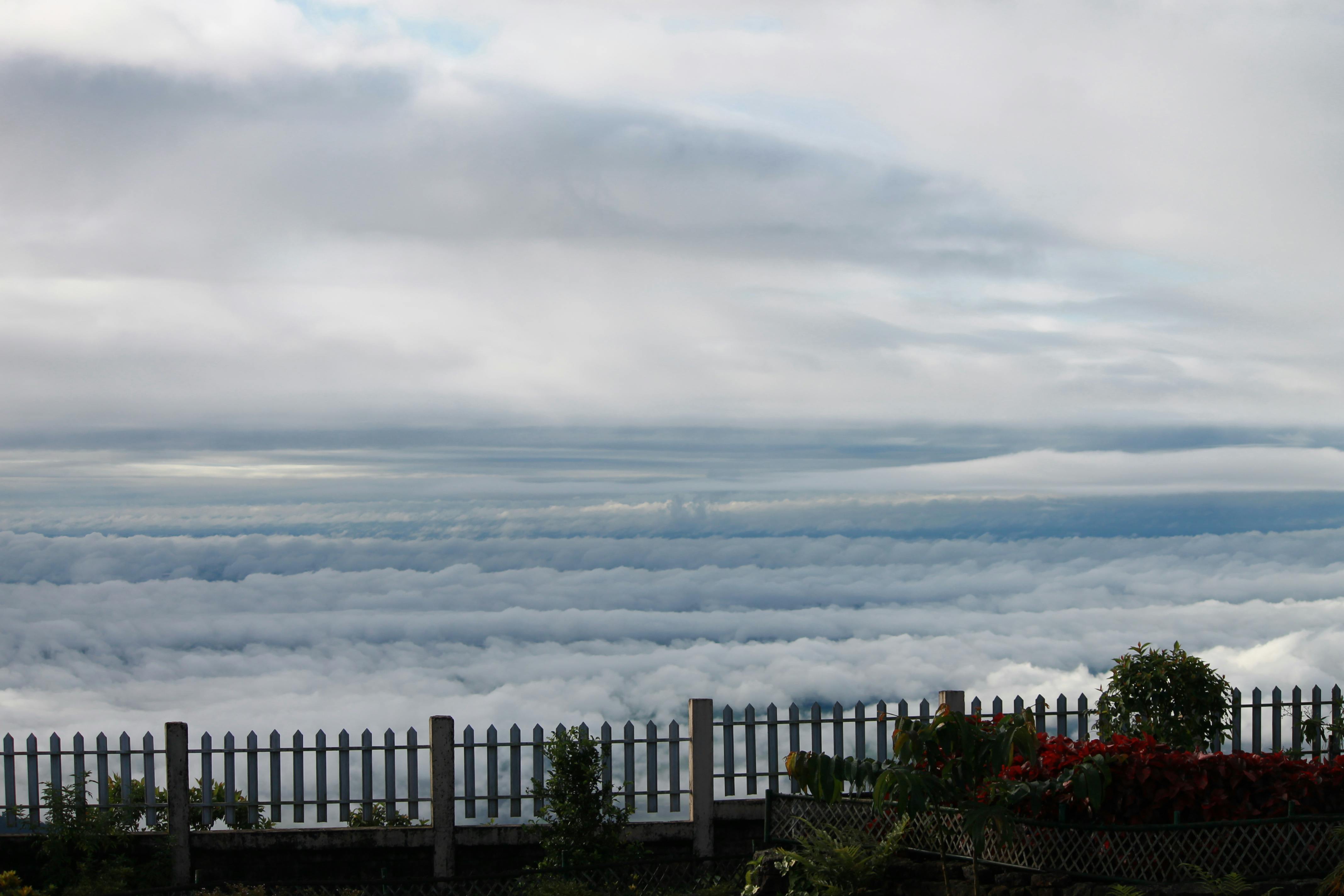 6. Jaipur. 
Famously known as the pink city, Jaipur is the capital of Rajasthan. When you think of Rajasthan, the words, " royal" and "opulent" automatically comes to your mind. Jaipur is loved by everyone who visits it, be it the foreign tourists or the stereotype Indian traveler. 
If mystical palaces, royal gardens, and folk culture are your taste then Jaipur is the place for you to be. However, you will be surprised at how much fun you can have here even as a budget traveler. The palaces in Jaipur will leave you in awe, as will the lively markets lined with colorful local fabrics and handicrafts.
 You can have a good time on a budget as low as 600 rupees daily, though this is just the lowest, you can spend as much as you can afford without bounds. The city offers a great vacation option for every budget group." it Ranks in 6th Position in the Top 10 Places In India.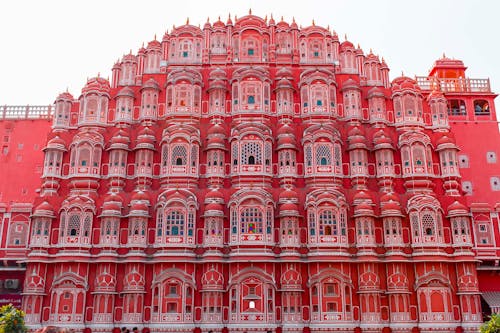 7.  Rishikesh.
A trip to Rishikesh tops the charts among the adventurous budget holiday destinations in India for a group of friends. It is one of the few destinations in India where you can take part in any adventure sports activities. 
Approach any adventure sports operators in Rishikesh (as there are many of them) and make your reservations for the raft and tent on the riverside, in advance. Keep beer cans (remember, it is an alcohol-free zone) and a volleyball handy and you would want to spend the rest of your life over there!
 From here you could also visit the breathtaking Valley of Flowers national park from here. Although it is a completely vegetarian and alcohol-free destination, it is totally worth visiting! 
Lodging option varies according to your necessity from 300 rupees per night to 700 rupees. The rafting can cost you about 400 to 1300 rupees per person. Beach camping can cost you around 1600 rupees per night and can be split with friends.
8. Sikkim, Gangtok.
Gangtok is the capital of the hilly state of Sikkim. It is unbelievably beautiful in natural scenic beauty. One of the most beautiful lakes of India, Guru Dongmar Lake is in Sikkim. 
Scenic rolling hills, rhododendron valleys, glacial lakes, and tons of Buddhist monasteries; these are just a few reasons to visit Sikkim. If you have thought earlier that Gangtok was one of those destinations for which you'll need to save big for, it is not so. You can enjoy the beauty of Gangtok and Sikkim fairly well without much stressing your pockets.
 Nothing can beat its wonderful climate, scenic view of the Himalayas, picturesque treks, Tibetan Buddhist culture, and delicious local food. And surprisingly all of these comes well in your budget.
For lodging, budget hotels are available from 500 rupees per night up to 2000 rupees. Well, food is pretty cheap as well costing around a hundred rupees per person. It is the place for the momo person as momos here is a specialty.
9. Leh, Ladakh.
For a group of biker enthusiasts boys, make sure you don't miss this road trip. Obviously the best road trip in your life, get on a biking trip to Leh. Your traveling experience is not complete without this. 
Take on rent the Royal Enfields and get ready to put your endurance skills to test alongside your best friends. This is an absolute pleasure for a biker gang. Brave the streams of ice-cold water, snow-capped mountains, and glacial melts to complete this king of all road trips!
When you are in Leh, take a little ahead to visit Ladakh.  You don't get to visit Ladakh every day, but you are, make sure that you visit it. Visit the Pangong Lake and experience cotton candy clouds over you and unblemished water at your feet. You can also try the yak safari with your gang, navigating through the ice-cold valleys. 
The foreboding landscape of Ladakh is much of a place of mesmerizing beauty. Trek through the barren wilderness, exploring the local culture, spend some tranquil time with the monks at a gompa and soak in nature as you enjoy piping hot momos or a cup of tea by the roadside.
You can rent a lodge or even have a homestay for as little as 400 rupees. Food is also not on the higher side, about 150 rupees for a meal.
10. Amritsar.
Amritsar is one of the best-known places in India. The town of Amritsar has won many hearts throughout the decades. 
Famous for the golden temple, it is the most sacred site of the Sikh community although tourists from all around the globe come to visit it. Amritsar has bustling city life with busy streets and a huge crowd. Jallianwala Bagh is a few minutes' drive from Amritsar. 
 Also, fill yourself with patriotism watching the Indian army parade at the Wagah Border. A visit to these places will fill you with a sense of patriotism and purpose that you will perceive India and religion with new eyes. 
The whole trip is very budget-friendly as there are a lot of places to stay and you can try the langar offered in the Gurudwara. The food here is really cheap and a lot of delicacies to try. 
Traveling is a beautiful experience and you come to learn many things along the way. You will see new places, realize new things, and will often make friendships that last a lifetime. You will come back to be a changed person. So don't just plan, go for it because… you only go to college once. You will never have so much time again!
Hope you like the Top 10 Places In India to travel at an affordable budget. 
Read more Travel, Hiking