Alike all the architecture going on around the world
Japanese architecture
have disparate stages in the process of evolution but the roots remain the same with moderate changes in their characteristics.
Japanese architecture has divided largely divided into two classes.  They are contemporary Japanese architecture and modern Japanese architecture.
Modern architecture in Japan will blend the traditional Japanese aesthetics of simplicity and purity with modernist values.
Contemporary Japanese architecture amalgamates an affluent merge of traditional design cultures and modern western aesthetics. 
The Japanese architects and designers use the silver ratio as it is very renowned in the east which is a conjugate to the golden ratio in the west.
SIMPLICITY AND HONESTY IN MODERN JAPANESE ARCHITECTURE
 Japanese architecture focus on undecorated forms and open treatment of materials. While these are both are the principle features of international modern architecture, these ideas have held spiritual and philosophical meaning in Japanese Shinto and Buddhist architecture for centuries. These characteristics are really defining modern Japanese architecture.
RENOWNED ARCHITECTS IN JAPAN
We have the top architects from japaN who elevated splendid structures and buildings namely:
 Toyo Ito (Sendai Mediatheque in Miyagi, japan)—characterized by its open façade disclosing 13 tree trunk-like tubes and the Serpentine Gallery Pavilion in 2002. 
Kengo Kuma (V&A Dundee in Scotland and NIWA) 
Tadao Ando (Azuma House) 
Katsutoshi Sasaki (House in Yama note.)
RESEARCH AND EXPLORATION OF CULTURE
The research of traditional Japanese culture, traditions and their lifestyle is something great and cool we see widely all around modern Japanese architecture. However, several outcomes are explored. But still, all those are a testament to Japanese customs.
JAPAN'S EIFFEL TOWER- TOKYO TOWER
The popular backpacker's tower in Tokyo is the bright orange Tokyo Tower which is located just around the corner from Roppongi Hills. Tokyo Skytree is a roughly 2,000-foot gangling tower which is a modern and uplifting marvel of engineering. The iconic structure gets its form from two sources of striking and impressive features: the wooden pillars of Japanese pagodas and the curve of the famous samurai sword. For many tourists, this communications and observation tower gives a feeling of Deja-vu; that is because this a bit copy of Eiffel tower but looks and senses like a lit-up Eiffel tower. The tower looks a lot like Paris' Eiffel Tower and which is inspired by the French original. Over the period of time it has received many complaints but one interesting advantage Tokyo Tower has, is that viewers can take a photo of it without breaching the copyright laws. Tokyo Tower is free to capture the photos for all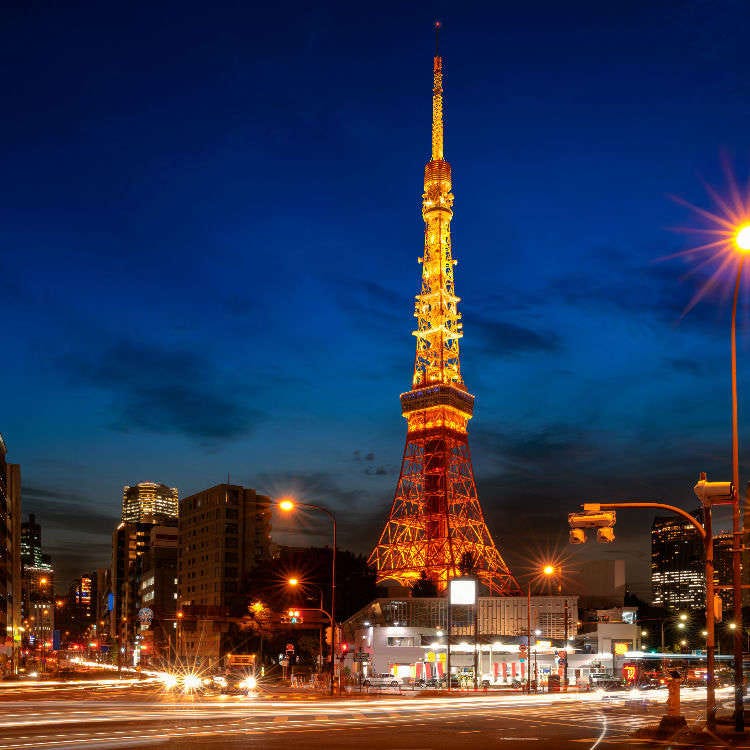 REPLACEABLE ROOMS IN A NAGAKIN CAPSULE TOWER
Nakagin Capsule Tower is controversial,  the most recognizable building of the Metabolism movement. An apartment complex originally designed for single businessmen, Nakagin Capsule's rooms features a very fundamental system with a built-in shower, bed, TV, and Telephone. The building looks like a mysterious stack of jumbled blocks stacked on one top of another, each room in the building is designed to be easily replaceable for every 25 years or a few more years. But they never got replaced, and over time, the building has fallen into a downstate as abandoned piece and disrepair.
MOST DWELLINGS ARE RAISED TO BE SEISMIC PROOF
Due to Japan's location on the globe, it's rather partial to reoccurring earthquakes, as well as more disastrous tremors. To prevent further destruction, most buildings and structures here are built to resist earthquakes. In fact, the collapsing ratio of buildings in Japan is even against a robust earthquake, which is proved to be least. Buildings and structures which represent the architecture of Japan are castles and shrines and temples. we have buildings, such as those that have high earthquake resistance and exterior beauty in around japan.
THE POOP ON THE ASAHI BUILDING IS NOT A POOP
 The headquarters of the Asahi Breweries lies on the east bank of the Sumida River. though Asahi is one of the finest brands of beers which is very popular in Japan the building itself is not famous for the BOOZER'S bequest. It Is convincible popular for the poop like sculpture flaunting on the top of the building. Sorry to disappoint, but the sculpture was presumed to resemble froth rising from a beer mug. In Japan golden poop or golden flame is said to be a bit of a lucky charm, and as a result, the Asahi HQ site has been titled the name.
CHARACTERISTICS OF THE JAPANESE ARCHITECTURE
Fusuma: The sliding doors without the interior walls are a short definition of fusuma which is an architectural element got influenced by the Japanese traditional lifestyle, culture, and constraints.in temples and palaces, these are decorated with painting and can be used in public places like hotel in a solid color like white.
Rain chain: The Buddhist temples have a decorative feature for the collection of rainwater which gives a pleasing sound since it is made like a chain with copper cups which has holes in their bottom for the water flow or movement.
Tatami: These are the typical flooring which comes in various sizes according to the room designs. These represents the traditional Japanese lifestyle as they sleep close to the floor and comforts the user because it has the rice straw core and soft rush covering. The tatami furniture is light in weight so that they could not vandalize the delicate mats.
Metabolism: This is eminently similar to the brutalist architecture as the Japanese architectural movement was based on the inspiration of organic structures and has the heavy use of organic materials like concrete and stresses the natural surroundings to be organic and concurrently incorporate the structures and buildings with natural surroundings.
Shoji: This is a traditional Japanese element which has the translucent white paper in the wooden lattice frameworks. This can be functioned as interior partition or door and exterior partition or wall and as a window inordinately.
Wabi sabi: This is the Japanese aesthetic of notch, which has the following nine characteristics: – world view, aesthetics, transience, imperfection, refinement, Roughness, humility, austerity, earthiness.
Roofs: The secret or masked roof (noyane) is a type of roof that is widely used in Japan both at Buddhist temples and Shinto shrines. It is composed of two roofs which is one upon other, the above roof is the true roof and these are gently curved at the corners in order to provide additional shade in the summer and permit more light to pass through the windows in winter.
TATATSUKI HOUSE 
 A House in Takatsuki is a three-story building containing 16 different floor levels is designed by tato architects in Osaka, Japan. 
It is unbelievable because who imagines walking over 2 wooden blocks or the furniture we use to move on to the next floor! The designers are crazy enough because they succeeded in doing this.
"The complete ideology of this building is to create a sense of evolution inside a compact house so that one could find himself on top of a rooftop in one moment, but he will be still stuck beneath a floor". Excited to walk through this building? You can, but only if they welcome you to see their masterpiece.
The floors have been gently risen in a spiral way, making it comfortable for the people for moving up and down inside the building. It also has a series of triangular and rectangular platforms create numerous floor levels inside this